2020.04.02
Interview with Child Care and Delinquency Unit Director | Criminology Research Center, Ryukoku University
The Function and Role of Childcare Businesses in Preventing Delinquency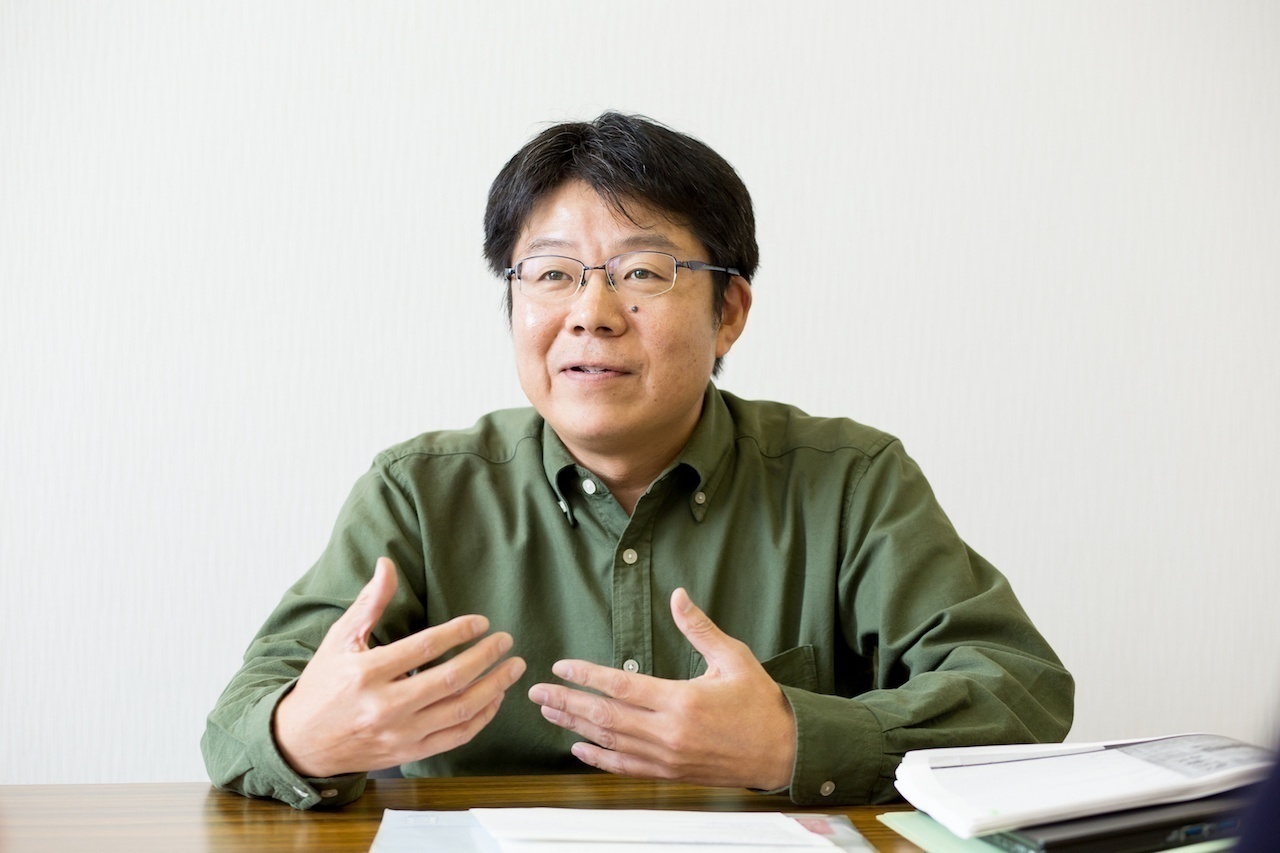 ---
Prof. Makoto NAKANE
Professor, Department of Childhood Care and Education, Ryukoku University Junior College; Director, Child Care and Delinquency Unit, Criminology Research Center
[Profile]:
Research into social welfare studies. Research into child and family welfare and education, community welfare, and the author of articles that discuss childcare based on the history of welfare education in Taisho Era Japan.

Considering Childcare in terms of Delinquency Prevention
For the last 10 years, my research has been dedicated to childcare. Although social welfare studies often covers child and family welfare as social care, it currently seldom covers childcare. Instead of looking at conditions in nursery schools, kindergartens, and day nurseries within certified centers for early childhood education and care, I focus on what kinds of families and communities children spend time in after they leave organized care, and study childcare from the viewpoint of community welfare.
The provision of more day nurseries to look after the children of working mothers has recently become a pressing issue that is not simply related to the number of day nurseries. Unlike parents, day nurseries must address differences in child growth and development associated with varied family circumstances. However, this topic is missing from our discussion, which I see as a problem.
Let us assume differences and inadequacies in how parents raise children and address their child's education affect development, prevent children from building relationships based on mutual trust, and turn children to delinquency. In such cases, the family and social environment around the child present an obstacle unsurmountable by the efforts of the child. Although the Criminology Research Center and Ryukoku Corrections and Rehabilitation Center place substantial value on rehabilitation and support for social reintegration, I believe that prevention before the onset of delinquency or crime is also an important issue. As a first step in researching crime and delinquency prevention, my studies focus on early childhood and through historical inquiry intend to determine what kind of childcare we need.

Childcare Workers of the Past who Observed the Family through their Children
I am currently studying historical materials of the Japan Educational Mutual Aid of Welfare Foundation, which established 9 day nurseries in Osaka City from 1913 onwards. Similar to the present day, in Taisho Era Japan many children were sent to a day nursery while both parents worked to provide for the family. The Japan Educational Mutual Aid of Welfare Foundation not only looked after children but also provided parents with information on child-rearing, such as instructing parents not to pay children for errands but instead save the money for their education. Specifically, a family meeting was held at each day nursery once every two months to address a wide range of family concerns including child-rearing and health, and also encourage correction and improvement of poor habits in the family. In other words, childcare workers used to observe the family as a whole through their children and provide lifestyle guidance.
In Kobe, a day nursery for soldiers' children was established (1904) for mothers forced to work after their husbands were called to fight in the Russo-Japanese War, and after the war ended these childcare businesses continued. The prevailing view at the time was that fatherless households would lead to childhood delinquency since child-rearing tends to go neglected due to time constraints, and day nurseries and child care centers were also needed in terms of delinquency prevention. When there was inadequate instruction in the home due to working parents or other circumstances, supplemental childcare was provided through day nurseries. As such, I am studying the function and role of childcare businesses in delinquency prevention by carefully comparing and contrasting the circumstances of education in the present day and past eras.

Insights from Economics: Early Childhood Education is Important
Economics has revealed the importance of education in early childhood. James Heckman, an American economist who won the Nobel Prize in Economics, argued that education in early childhood is important for improving the quality of life and economic circumstances of children raised in disadvantaged families. His research mainly used experimental results from the Perry Preschool Project conducted in 1960s America. Specifically, children aged 3 to 4 were randomly selected from economically disadvantaged families and followed until 40 years-of-age. Observations showed a higher level of education and better results on academic achievement tests among children who received pre-school education compared to those who received none, and also a lower rate of dependency on welfare and arrest among children who received pre-school education.
Therefore, pre-school education improves non-cognitive skills such as motivation, fortitude, and concertedness, which are signs of social and emotional capacity, and this effect continues into adulthood. This finding showed that childcare and childcare workers not only play a role in child development but also have a positive effect both economically and socially. Based on this research, I also hope to investigate the state of social intervention during early childhood and how to institute such social intervention.

---