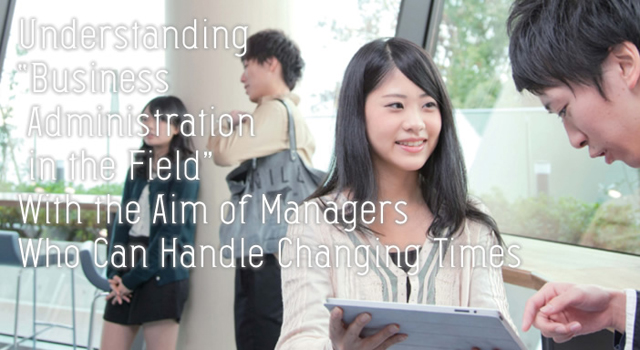 *Department of Business Administration
The number of students at the Fukakusa Campus: 2,126
Male students: 1,280; Female students: 846 (As of May 1, 2017)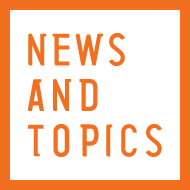 All fields now demand business administration abilities. The Ryukoku University Faculty of Business Administration has created curriculum in which students can learn modern business administration in a not only in an ideological and conceptual manner but also in a concrete and practical, as well as global and local manner from a wide variety of perspectives. Your possibilities will spread even wider with the skills obtained in the Faculty of Business Administration through unique program courses, seminar activities and acquired certification.
An extensive selection of seminars where you learn from the real world
At the Faculty of Business Administration, students present their ideas to others with a variety of different ways of thinking, and then discuss them.
Through this process, students gain the skills to discover and resolve issues, consider things in a logical manner, and presentation skills.
Fujioka Seminar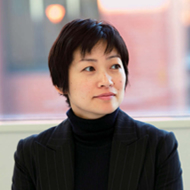 "When you study marketing, your view of the world changes from a monochrome one to color."
After studying marketing analysis theories such as positioning, students in this seminar will engage in three main projects. The first is a corporate issue type project. A company will provide an issue and the students will then conduct fieldwork and factory tours, and at the end, they will provide a report to the company on measures to resolve the issue. By engaging with persons at a company, students will be able to catch a glimpse of the "real" aspects of working. Next is marketing theory research. Students engage in research with the goal of giving a presentation at the seven-university joint seminar presentation in November. Students are able to objectively understand their own level of skill by giving presentations in front of students from other universities. Lastly, students conduct their own research to write a graduation thesis paper. They cover themes related to marketing and business administration. When they complete their studies in marketing, students will realize that the world is filled with questions, and they will see that the world is fun and colorful.
Akiko Fujioka, Professor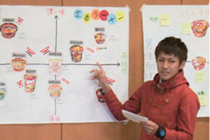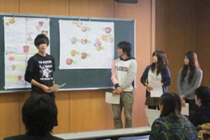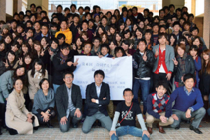 Hamada Seminar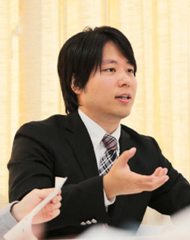 "Learning the fundamental theories of financial accounting and logically deepening understanding."
Financial accounting is comprised of various fields, including asset accounting, debt accounting, capital accounting, profit and loss accounting, and more. Although these fields may all seem different at first glance, it is often the case that they are actually all tied together through fundamental concepts. Once one understands these ties, accounting as a whole becomes easier to understand, and even more important, accounting becomes fun. The aim of this seminar is to have students be able to logically answer the question, "why is this kind of accounting processing being done?" Specifically, students engage in group research on themes that cover major financial accounting topics. Through these research activities, students experience the entire series of processes from collecting information to organizing and analyzing it, and finally understanding the problems and devising solutions to them. Also through these group activities, students gain substantial experience in contributing to an organization as an individual member as well as managing an organization as its leader.
Takayoshi Hamada, Associate Professor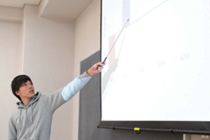 Learning on site - Program Courses where students learn real
- life business administration on site -
In regards to business administration, every company strives every day to create profit through repeating original and intuitive processes. The Program Courses, which are part of the three course models in the business administration course, allows students to experience the frontlines of real corporate business administration, and aims to have them discover a research theme on site through this experience.
Manufacturing
Learning business administration through products from Panasonic Corporation
Ryukoku University is located in Kyoto, where many globally active companies, mainly in the high tech industry, are also located. By utilizing this unique and gifted environment, students focus on companies that produce high quality products and learn the production management techniques used at these companies.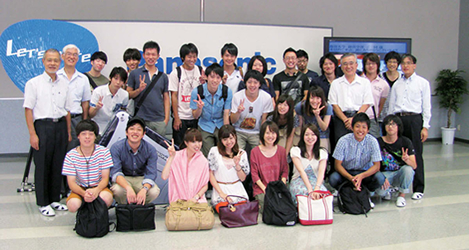 Modern Chinese Business
Discussions with Chinese university students, tours of local companies
Students use the summer vacation period to travel to Dalian, China to observe and compare the differences in Japanese and Chinese business administration systems.
During local training, students visit local subsidiaries of Japanese companies as well as Chinese companies to conduct interviews and to study how Japanese companies operate in China.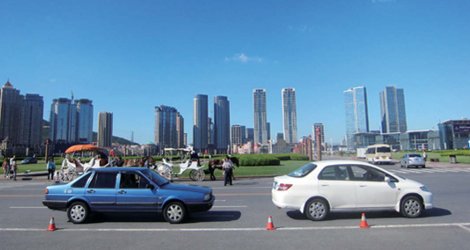 Regions and Companies
Comparative research of local industries in Kyoto and Hokkaido
Students visit Kyoto and Hokkaido to experience first hand the difference in regions, as well as to study training details. Students comprehensively study how important the region in which a company is located is as a business administration resource, as well as how companies use this to their advantage.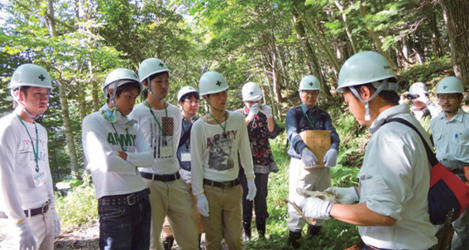 Enterprise Theory
Learning entrepreneurial know-how and proposing a business plan
Students receive themes and issues from cooperating companies and then devise ways to expand sales channels, marketing strategy and new business strategies. Through organizing this information and proposing it to the cooperating company, students aim to acquire knowledge of the entrepreneurial process as well as what it takes to start a new business.